Fire Alarm System Installation and Servicing
The provision and maintenance of suitable fire detection equipment is required by The Regulatory Reform (Fire Safety) Order 2005. Don't be caught out when you need it most. 
We offer Fire Alarm system installation, maintenance and commissioning throughout the UK. Our 3rd party certification means you have peace of mind that we are competent and knowledgeable in these systems.
Correctly installed fire alarm systems reduce the need for unnecessary call out's to the system. Alarms protect your business premises from the devastation of fire, reducing the likelihood of a break out and ensuring early detection. This allows time for safe evacuation from the building. Our Fire Alarm recommendations are always made with the customer in mind. From conventional, radio to addressable systems, we cater within legal requirements a solution that is is right for you and your business.
Our 24/7 call-out service operates 365 days a year, so no matter where you are, or when it is, we can help.
Fire authorities and insurance companies expect businesses to have a stipulated grade of alarm as part of an assessment, therefore it's important that your alarm is right for your needs.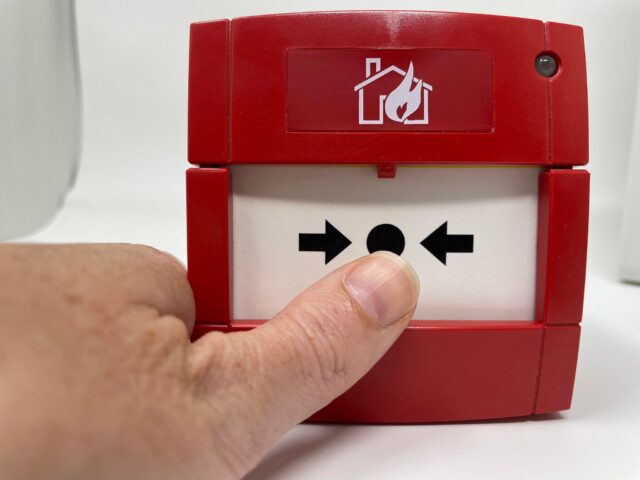 What to consider when choosing fire alarms:
legal requirements of the building.
how accurately you need to pinpoint the location of a fire.
your budget.
the size of your premises.
the type of building.
how quickly the alarm needs to be raised.
Your fire alarm system must also conform with British Standards BS5839.
We provide a professional installation and design service. Completed with minimal mess and disruption while your business continues operating. Giving you peace of mind that you are compliant with the latest legislation and fire safety laws.
We offer our services to large commercial premises but also have customers with smaller bed and breakfast premises. Every customer is important to us, we offer our services for domestic and commercial uses.
Please contact us to make an enquiry about fire alarm systems or an alternative fire safety product or service, we are always happy to help.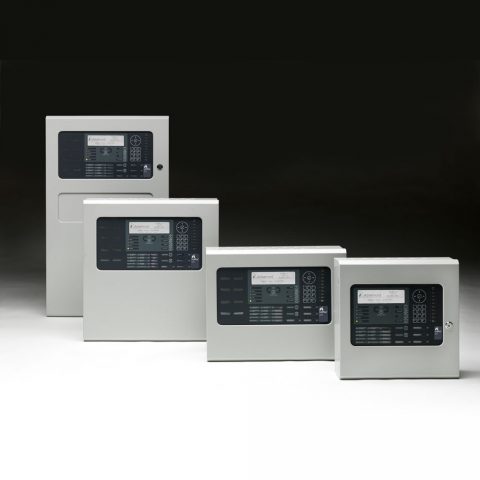 The importance of an effective fire alarm system
An early warning via an effective fire alarm system is absolutely critical to minimising damage and threat to human life in the event of a fire. Let Walker Fire help you to select, install and service an appropriate system for your building. We can also take on service agreements to maintain existing systems.
Our highly skilled technicians complete work in accordance with:
BS 5839-1:2017

 Fire detection and fire alarm systems for buildings for non-domestic premises.

BS 5839-6:2017

 Fire detection and fire alarm systems for buildings for domestic premises.

BS 5839-8:2017

 Fire detection and fire alarm systems for buildings for voice alarm systems.

BS 5839-9:2011

Fire detection and fire alarm systems for buildings for emergency voice communication systems

.
We provide a full 24-hour emergency call out service 365 days of the year through our fully audited technicians.
We offer UK wide free site surveys and provide 100% no obligation quotations for buildings and businesses of all kinds. We can also provide quotations based on site plans. Get in touch today to get started.
Why choose us?
There are many reasons to choose Walker Fire and our quality first approach to fire safety. We're passionate about what we do and strive for nothing short of excellence for our clients
Accreditations
We are a BS EN3 ISO 9001 Registered Company and all of our equipment is kite marked to BS EN3.
Local to you
We have locations strategically placed throughout the UK to ensure we're always best placed to serve your needs.
Don't just take our word for it
In our 75 year history, we're lucky to have worked with some fantastic, conscientious companies who are as passionate about fire safety as we are. Read about a small selection of them in our case studies.