Fixed Suppression Systems Servicing
A fixed suppression system is a must-have piece of fire safety equipment in high risk or significantly important areas of a building. They combine detection with an automatic extinguisher to ensure the quickest possible solution to an outbreak of fire.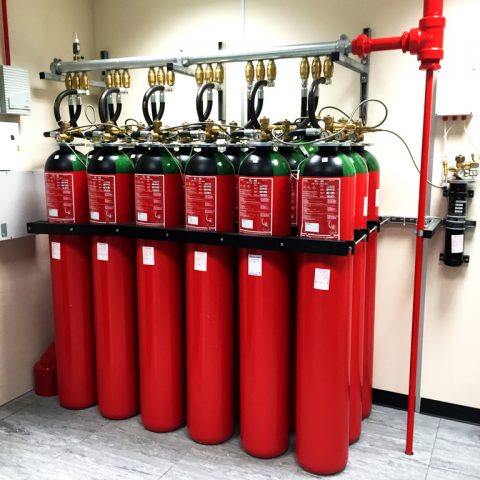 What are the advantages of a fixed suppression system?
A fixed suppression system provides an automatic response to the outbreak of a fire, which is why they're most commonly installed in high-value areas where damage limitation is of the utmost importance.
There are various forms of fixed suppression system, including inert and chemical gases, as well as water mist, foam, wet chemical and dry powder. The choice of which to be used will depend upon the environment.
Advantages:
Quick and efficient response to fire.

Detects fires quickly in areas that are unmanned.

Protect equipment and high-value areas from damage (i.e. computer or server rooms).
Why choose us?
There are many reasons to choose Walker Fire and our quality first approach to fire safety. We're passionate about what we do and strive for nothing short of excellence for our clients
Accreditations
We are a BS EN3 ISO 9001 Registered Company and all of our equipment is kite marked to BS EN3.
Local to you
We have locations strategically placed throughout the UK to ensure we're always best placed to serve your needs.
Don't just take our word for it
In our 75 year history, we're lucky to have worked with some fantastic, conscientious companies who are as passionate about fire safety as we are. Read about a small selection of them in our case studies.