Fire Extinguisher Supply and Servicing
In many cases, the fire extinguishers on site are the first line of defence in the event of a fire.
Fire extinguishers are a vital element of the health and safety of people in and around a building. They need to work every time, without fail. Using a professional installation and maintenance team is key in making an area as safe as possible, and is also a legal requirement. As an organisation, you have a duty of care to ensure a competent contractor is used to install and maintain all fire extinguishers. At Walker Fire we are industry experts in Fire Extinguisher Supply and Servicing. We are 3rd party approved and are continually audited to ensure we work to the highest standards.
Our fire extinguisher installation service includes the following:
Initial visit to assess requirements.
Supply of reputable extinguisher brands with easy access to spare parts and future refills.
Commissioning service at point of use by a BAFE approved engineer, conforming to British Standards 5306 Pt3.
Professional overview and placement of extinguishers, conforming to BS 5306 Pt8.
Wall mount at correct height and position, conforming to BS 5306 Pt8.
Certification of the installation and extinguishers.
Five-year warranty.
Follow-on service contract for future maintenance.
Having a competent 3rd party accredited company servicing, installing and maintaining your fire extinguishers, means you have detailed records should there be a fire at your premises. The Fire Authorities investigate fires, these can result in breaches of the Regulatory Reform (Fire safety) Order 2005. The investigation will look at proof of competency, for any organisation supplying or maintaining fire safety equipment at the premises. Insurance companies will also look at these records. If you cannot prove compliance through competence of service and product providers, there is a chance your insurance won't pay out on the claim in full. The recognised standards must be met.
Our advice would always be to purchase from a third party accredited, BAFE approved company like ours. This is not a sales ploy; we want to offer an education to everyone about the importance of complying with your legal obligations and ensuring we give advice suited to our customers and their needs.
Let Walker Fire help to ensure you a competent company for your Fire Extinguisher supply and servicing. Contact us today to book a free site survey 
We have branches throughout the UK and Ireland through our group of companies. Our website contains advice articles to help you understand your obligations for fire safety within your premises, to protect both the premises and the people in it.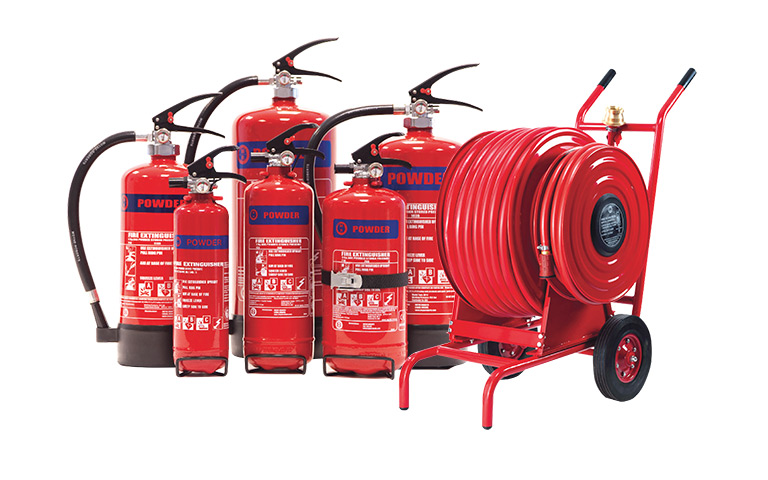 Why are fire extinguishers important?
The correct use of a fire extinguisher can stop a fire in its tracks and prevent further damage should one occur. It's essential that the correct extinguisher is used to avoid exacerbating the situation. Similarly, fire extinguishers need to be maintained regularly to assure their effectiveness.
How Walker Fire can help:
We can assess your building and identify key points to place extinguishers for maximum effectiveness.

The supply fire extinguishers that are manufactured to high standards and in accordance with BS EN3. All extinguishers are CE approved, kitemarked and fire rated for your safety assurance.

Devise a service agreement to regularly service and maintain your fire extinguishers.
Our technicians work in accordance with British Standards and are registered under BAFE Contract Maintenance of Portable Fire Extinguishers. Quality is assured by internal and external audits.  
Why choose us?
There are many reasons to choose Walker Fire and our quality first approach to fire safety. We're passionate about what we do and strive for nothing short of excellence for our clients
Accreditations
We are a BS EN3 ISO 9001 Registered Company and all of our equipment is kite marked to BS EN3.
Local to you
We have locations strategically placed throughout the UK to ensure we're always best placed to serve your needs.
Don't just take our word for it
In our 75 year history, we're lucky to have worked with some fantastic, conscientious companies who are as passionate about fire safety as we are. Read about a small selection of them in our case studies.