University of Huddersfield
Huddersfield
Gary Wood from the University of Huddersfield said the following about Walker Fire "The relationship throughout, continues to be extremely positive, both in terms of the engineers delivering on-site service and head office colleagues for administrative matters. The positivity ensures all aspects of the services Walker Fire provide to the University are delivered and received as smoothly as possible."
The Story of the University of Huddersfield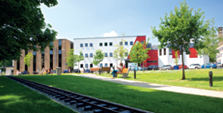 The University of Huddersfield has nearly 20,000 students that attend and study at the campus. The University has invested heavily of developing the campus for the benefit of the students that study at the campus, having spent £156 million on upgrades and new facilities since 2008. The student union boasts more than 110 club and societies.
The "Challenge" and "Solution" for the University of Huddersfield.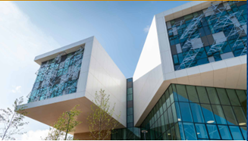 With so many buildings and students attending the campus, ensuring that the fire protection is inline with legislation and compliant is of upmost importance for everyone's safety. With service agreements in place Walker Fire book the annual servicing and issue certificates of compliance. The University can contact Walker Fire at any point with questions or queries.
Find out more about Huddersfield University
What Walker Fire offer Huddersfield uni;
 Since 2015, the University of Huddersfield has used Walker Fire for the supply and maintenance of portable fire-fighting equipment across their campus. Walker Fire has also provided training to the universities community that has been well received by those attending.
In many cases, the fire extinguishers on site are the first line…
Read more
Personalised service
At Walker Fire we believe that every customer should have a bespoke solution that fits their needs, to find out more please contact us today;

01772 693777
Why choose us?
There are many reasons to choose Walker Fire and our quality first approach to fire safety. We're passionate about what we do and strive for nothing short of excellence for our clients
Accreditations
We are a BS EN3 ISO 9001 Registered Company and all of our equipment is kite marked to BS EN3.
Local to you
We have locations strategically placed throughout the UK to ensure we're always best placed to serve your needs.